Edmonton Heritage Council: Ring Houses: The Sense of Place and Art
Join us for a virtual talk with historian & curator Adriana Davies, and artist & past Historian Laureate Marlena Wyman.
The Ring Houses hold significant connections with the field of art. Ring House 4 was the home of artist and professor H.G. Glyde and family. Adriana Davies will present a profile of Glyde and his many accomplishments. Marlena Wyman, co-founder of Urban Sketchers Edmonton, will talk about the group and their sketches of the Ring Houses and others.
Hosted by the Ring Houses Coalition with support from the Edmonton Heritage Council.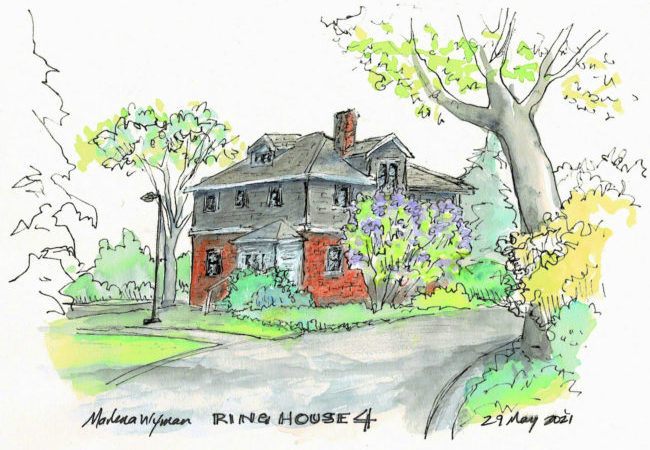 Edmonton Heritage Council
10440 108 Ave NW 2nd floor, Edmonton, AB T5H 3Z9