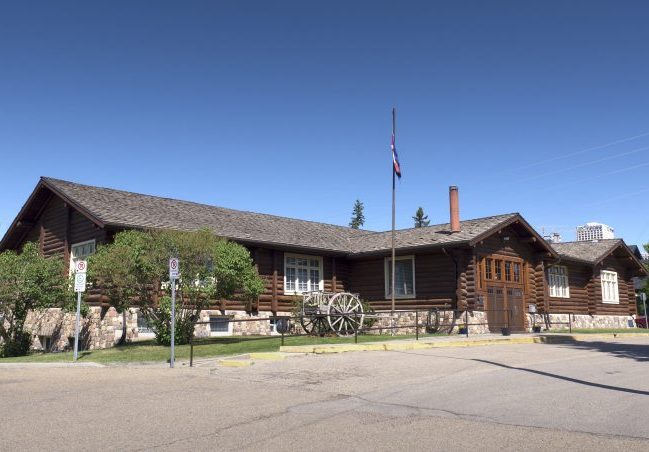 Just over a couple of years ago, the Edmonton and District Historical Society (EDHS) moved into our new home at the beautiful Old Timers Cabin on Scona Road.
The Old Timers, officially the Northern Alberta Pioneers & Descendants Association (NAPDA), are dedicated to collecting and preserving stories and documents of Alberta's pioneers, for current and future generations. NAPDA opened the Old Timers Cabin in 1959.
A genuine log cabin, the building was assembled by master builder Hobart Dowler entirely without the use of nails or screws. The lovely, surprisingly large structure usually hosts more than 200 events per year and is one of Edmonton's favourite wedding venues.
EDHS rents office space in the cabin and we are very pleased to have the use of the cabin for our seasonal Speaker Series presentations (September to March).
We hope to resume our Speaker Series at the cabin in September 2021, depending on health regulations and providing we can ensure the safety and comfort of our members and guests.
Keep an eye on our website for details!
Edmonton & District Historical Society Old Timers Cabin
9430 – 99 Street N.W. (Scona Road), Edmonton, AB T6E 3W2